Tea Collection – $100 GC – Closed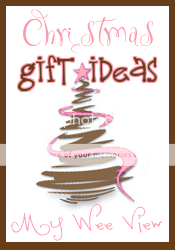 Christmas Gift Idea for the Kids
For any of you who follow me on Twitter, you know I can spit out Spanish every once in a while.  Nearly 10 years ago, I spent a semester there studying the suave language.  I fell in love with the people, the culture and the language.  When the Tea Collection asked if I would like to review their newest line which was based on the feeling of Mexico, I could not refuse.  Not only did it bring me back to memories from 10 years ago, I also like the opportunity to check things out before they hit the stores (online or brick and mortar).
The outfits are adorable, dresses, sweaters, shirts and pants all with the flair of Mexico.  With winter just around the corner the memories of warmth are a welcome treat.  I was able to review a few items from the Casa Oaxaca line. One of my favourite items has to be this dress – with it's large flowers and the tight waist it's flowy and can be worn in the winter with some tights and a cardigan.  The neck has a blanket stitch which is very Mexican.
I also am in love with the Fiesta Flora Top.  It's a nice fancy top that DD can still wear while playing around.  The flowers have not yet frayed despite washing a number of times (although not lately as our washer is out of commission).  The flowers have however puffed up nicely.  When she wears this outfit, she gets plenty of compliments from everyone around.  This is not your typical little girl top, it will make heads turn and eyes perk up.
I have found the back button can be a bit challenging to hook or unhook.  I have to give DD a warning that it might take a few minutes to get undone and ask her for patience.  It might be my butter fingers or her "UN" ability to stay still and not vibrate for 3 seconds while I try to get her dressed.  Just something to keep in mind while getting changed.
We also received the Adriana Sarape Sweater.  This is like a poncho – but isn't at all.  Once again, it has a modern day Mexican feel that meets 21st century.  My grandmother was the first to comment on this knitted sweater, she said "this sweater is backwards".  Yes, that's right, in the olden days the wrong side of a sweater was always on the inside, well today, it's not always the case – (our generation are such rebels).  The top of the sweater is also in a "x" pattern while the rest of the sweater is straight striped (another no no when it comes to old granny knitters – but so hip today).  If anything, it quickly gave my grandmother an insight into what is going on in today's fashion.
What I love about the Tea Collection is the mix and match collections, a few tops and pants all put together in a group makes it simple to have a few outfits that will always look matchy-matchy.  It keeps the guess work out of dressing up the kids.   We try to dress DD up as frequently as possible, and we especially like to have her look nice during the holidays.  The Casa Oaxaca line is will be something DD will be wearing and is sure to impress.
Giveaway:
1 lucky reader is going to receive a $100 Gift Certificate




**DISCLAIMER: THE PRODUCT/S MENTIONED ABOVE HAVE BEEN GIVEN FREE OF CHARGE FROM THE COMPANY OR PR FIRM IN EXCHANGE FOR BEING FEATURED ON MY WEE VIEW.  THE PRODUCT FEATURES EXPRESSED IN THIS POST ARE THOSE OF MY WEE VIEW AND HAVE NOT BEEN INFLUENCED IN ANY OTHER WAY.  PLEASE SEE THE FULL TERMS OF USE.