Trivial Pursuit – Bet you know it – CLOSED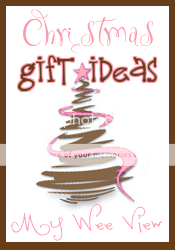 As you are all aware, my family and I love to play games.  We recently were able to get together and played the most recent version of Trivial Pursuit called Bet You Know It.  The last time that I played Trivial Pursuit, I don't think I got 1 piece of the pie – mind you most of the questions were pre 1960's and only being born in the 80's, I think I had a pretty good excuse for completely bombing the game.
This new version has questions from this century so everyone has a fair chance of winning the game.  Maybe I am getting smarter – or I'm just older, but I also found that you didn't have to be a part of Mensa to get the answers right.  There are a couple new twists with this classic game that I really liked.  The first twist is that on top of the typical categories in the Trivial Pursuit game (Arts & Literature, Science & Nature, Sports, Geography,,,), each card also has a topic, ranging anywhere from Sesame Street to Las Vegas, therefore each card has a unique topic.  Once you chose a topic and a category, each player bets on whether or not you will get the question right.  This was the part of the game that made things really interesting.  Basically you are winning chips, losing chips to the bank or losing chips to your opponent depending if they get the question right or wrong.   This is where you can use a bit of strategy as well.
The chips play a valuable part in this game.  If there is a specific category that you are terrible at (like Sports for me), then you can buy that piece of the pie when your turn comes around and you land on a square that lets you buy a piece.  Once you get all your pie pieces you have to answer one last question.  Your competitors get to choose the topic and the category, generally they would pick both a topic and category that you are weak in.  However, here is the last twist of the game, you can buy your topic, category or both with the chips that you have won throughout the game, giving you a better shot at winning.
My family and I had so much fun playing this game, so many people wanted to play that we had to make teams.  There were lots of laughs – sometimes not just with the answers to questions, but with the "insults" when everyone bets against you knowing the right answer to a question.  Near the end, we were going nuts with the betting part and were going "all in" against people know the right answer.  This left the bank penniless, I guess we could have made IOU's, but we just split our bets in 1/2 instead.   There were also some times when we forfeited our turn because we already had both pieces of the pie.  The instructions didn't let us know if we should re-roll, so we just decided to pass as there was no benefit to getting a question right.  In the old version if you get a question right, it's still your turn, in this version your turn is over whether or not you get the correct answer.
My family and I loved this game, it was so much fun, we played for over 3 hours, it was after midnight before we finished, and we didn't even really finish.  My cousin and I were on the last answer and I went against my better judgement and sure enough we were wrong.  By that time everyone was getting way too tired, so we packed it up and said it was a tie for everyone.  We had a blast and I learned something about myself – I'm a pretty smart girl and that I shouldn't double guess myself.  I had 2 questions in which I let someone else talk me out of my original answer, only to find out that I was right both times, and one was for the game.  In the end it doesn't really matter, but I was more than happy to learn this about myself.
I will be bringing this game with me to my grand mothers house over the holidays!
Buy it: To purchase, visit Toys R Us
Giveaway: One lucky reader is going to receive the New Trivial Pursuit Bet you know it game
To Enter: Visit Hasbro and make a comment back here about another game you like on their site (and let me know what game you are good at)
Bonus Entries:
Follow My Wee View on Twitter,  and ReTweet this giveaway –  Christmas Gift Idea –Trivial Pursuit Game – new twist on an old classic game #giveaway @myweeview http://bit.ly/gNJ1uK (you can tweet this once a day for extra entries)
Grab my button
**Follow My Wee View on Google Friends Connect
Suscribe to my blog by RRS Feed or email
Make a comment on a NON giveaway post (or on one of my posts on Facebook)
Giveaway closes  December 17th @ 11:59 pm PST.  Open to Canada
CLICK HERE TO ENTER THE GIVEAWAY
**Disclaimer: The product/s mentioned above have been given free of charge from the company or PR firm in exchange for being featured on My Wee View.  The product features expressed in this post are those of My Wee View and have not been influenced in any other way.  Please see the full Terms of use.