The Vintage Pearl – $50 Gift Certificate (2 winners) – CLOSED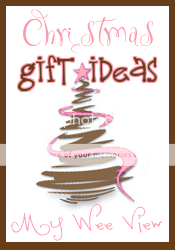 Being a Mom is something very special that no one can explain until you become a Mom.  Although DD is only 2, I feel that my whole reason I ever came to this earth was to be her Mama.  I'm sure many of you feel the same way too.  When we are together I enjoy watching her learn and teaching her things, when we are apart, I miss her (although I do enjoy some alone time, who knew that kids could take so much energy?).
I'm a working Mom, so for about 9 hours of the day, I am away from my bouncing (literary) baby girl.  I must think about her about 1 every 7 seconds, about the same amount of time that men think about …. beer?  I recently received a necklace from the Vintage Pearl that keeps me close to DD even when we are apart.
I received a dainty drop necklace with DD's name on it and birth stone.  I have been wearing this necklace for nearly a month and have received lots of 2nd looks and have had many compliments on the necklace.  DD's name is written in all small letters, and at first I thought that the "G" was a "J", but it's just a "g" in lower case.  DD was born in August so the stone is a light green.  Although I think August is a great birth month, I wish that it was like April and had 2 stones to chose from.  The necklace is 18″ and reaches a few inches above my cleavage.
Here's the best part about this personalized necklace, when DD is older, I can pass it onto her.  Her very own special necklace with her name and birthstone.  How cute is that? If it were me, I would love it, especially coming from my parents.  I have a very special piece of jewellery that my parents gave to me when I was about 10.  I wore it everyday for nearly 15 years until it eventually broke.  I still have it and am in the process of getting it fixed.
The Vintage Pearl has a great selection of personalized items, not just necklaces, they also have spoons, keychains and bracelets.  You chose the item and the print and Vintage Pearl does the rest.  It takes about 2 weeks for the order to arrive – not bad especially considering I am in Canada!
Buy it: To Purchase, visit Vintage Pearl online
Giveaway: 2 lucky readers are going to receive a $50 Gift Certificate
To Enter: Visit The Vintage Pearl and make a comment back here about what you would get
Bonus Entries:
Follow My Wee View in Twitter,  and ReTweet this giveaway –  Christmas Gift Idea – The Vintage Pearl Personalized Jewellery #giveaway 2 Winners $50 GC  http://bit.ly/eY6v19 @myweeview (you can tweet this once a day for extra entries)
Blog about this giveaway with a link to this post
Grab my button
**Follow My Wee View on Google Friends Connect
Subscribe to my blog by RSS Feed or email
Make a comment on a NON giveaway post (or on one of my posts on Facebook)
Giveaway closes December 17th @ 11:59 pm PST.  Open to Canada and US
CLICK HERE TO ENTER THE GIVEAWAY
**Disclaimer: The product/s mentioned above have been given free of charge from the company or PR firm in exchange for being featured on My Wee View.  The product features expressed in this post are those of My Wee View and have not been influenced in any other way.  Please see the full Terms of use.