Sleep Bamboo Sheets ~$220 – CLOSED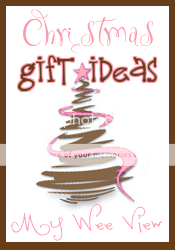 Since I started review blogging, I have a completely new outlook on Bamboo.  I never thought that a plant could possibly be so soft!  To demonstrate how soft bamboo can be, I had the opportunity to review some sheets from Sleep Bamboo.
When sleeping at night, it's important to be comfortable, so this should be your first sign that the sheets from Sleep Bamboo are comfortable.  I can't stand sleeping with a single crumb in my bed (I'm much like Princess and the Pea), so soft sheets are an absolute must.  These sheets are actually softer than my regular cotton sheets, and not just a little bit softer – a LOT softer, very surprisingly soft, softer.  They almost feel like silk without the slickness – yes, this is how soft the sheets are.
The 100% bamboo sheets are also temperature controlled.  We are having some venting issues in our house (by we, I mean my husband).  For some reason my husband likes to have the air vents wide open gushing out cold air even in the wintertime.  Not because he is hot, but because he thinks we have an air tight house and that if we don't have this super burst of ice cold wind going through our house that our windows sills are going to rot into toothpicks.  Anyway, the first day that we put the sheets onto the bed and hopped in, they were super chilly for the reasons mentioned above.  It is at that point that I took over the ventilation of the house and shut every single cold air blaster.
The next night our room was much warmer and so were our sheets.  So far, we have had no issues with our window sills and my toes are no longer blue and my nose is no longer running, I'm sure our heating bill will also be much cheaper.  Even during the middle of the night, I have not had the feeling of being too hot or too cold with these sheets.  I always seem to be temperature controlled (I should get these sheets to talk to my husband). And for the record, our window sills are not being used to pick my teeth.
My favourite part about these sheets is that they are bright red.  I purchased my comforter from Target – for my regular readers, you know that I am Canadian, so the hassle I had to go through to get this specific set 4 years ago is unimaginable.  I love the golden/green and burnt orange and red colours of this set.  The original set came with cream sheets with a strip of golden silk along the top panel, they are very nice.  It's one of those type of sheets that you "turn down" like at the hotels.  Since receiving these Sleep Bamboo sheets, I have fallen in love with my bedroom set all over again!  The bright red sheets bring out the red tints that are in my comforter.  I'm now wishing that my original sheet set was red, because it does a whole lot more for my room than the cream sheets.
I'm super impressed with these sheets.  They are light weight, warm and made from a renewable recourse that repopulate quicker than bunnies!
Buy it: To purchase, visit Sleep Bamboo online
Giveaway: One lucky reader is going to receive a set of Sleep Bamboo sheets (~$220)
To Enter: Visit Sleep Bamboo and make a comment back here about something that you saw on their site that you like
Bonus Entries:
Follow My Wee View and Sleep Bamboo on Twitter,  and ReTweet this giveaway –  Christmas Gift Idea – Sleep Bamboo Sheets $~220  #giveaway @myweeview @sleepbamboo  http://bit.ly/epYLvs (you can tweet this once a day for extra entries)
Grab my button
**Follow My Wee View on Google Friends Connect
Suscribe to my blog by RRS Feed or email
Make a comment on a NON giveaway post (or on one of my posts on Facebook)
Giveaway closes  December 30th @ 11:59 pm PST.  Open to Canada and US
CLICK HERE TO ENTER THE GIVEAWAY
**Disclaimer: The product/s mentioned above will be given to me free of charge from the company or PR firm in exchange for being featured on My Wee View.  The product features expressed in this post are those of My Wee View and have not been influenced in any other way.  Please see the full Terms of use.