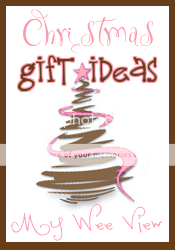 Christmas time always guarantees Family, Friends, and lots of food too – which then leads to an extra cushion around the mid drift come January 2nd.  It's nearly impossible to pass up all the delicious baked goods around the holidays, they all smell so scrumptious!  For those of you (who are like me), and can't pass on a piece of hot apple pie or almond bark, I have an excellent alternative that will fulfill your Christmas baking craving – Scentsy wickless candles!
I received the Silent Night Full-Size Scentsy Warmer warmer and wickless wax bars for review !  These wax bars are heavenly miracles in the shape of mini squares.  I received a few different scents for review and my favourite was the cranberry muffin.  It smells good enough to eat (without any of the calories).  Each bar has it's specific sent and smells just like the real thing – as if I was baking in the kitchen!  How great is that?!?  My house can have the aroma of fresh vanilla cookies, pumpkin pie or gingersnaps without having to step foot into the kitchen.
The Christmas themed warmer is a a lot bigger than my previous warmer.  My previous warmer, a plug in, is  the size of a night light, this warmer is big enough to put on the counter.  It plugs into a receptacle and has a light (which is low wattage) inside that melts the wax on top fairly quickly.  Within minutes, the scents are released into the room.   I have my warmer in the kitchen and we can smell it into the living room and dinning room (my house is open concept).  Each little brick can last a very very very long time.  So long in fact that I don't think that I actually used it long enough for it to completely evaporate, it turns out there is a reason for that.  The wax isn't meant to evaporate, it's just suppose to emit the scents).  To change the scent, I pour the wax back into the package and let it harden so I can use it again in the future (how frugal is that?)!
I love Scentsy, their fragrances are so bang on – exactly as if you were smelling the real thing!  For myself, Scentsy allows me to divulge into some of those delicious Christmas treats that I would otherwise want to completely stay away from.  Sometimes the smell is just as satisfying as the real thing and truly is "0" calories (no need to pretend).  Oh, and one more thing, because there is no wick to burn, there is no flame.  As much as I LOVE candles, they are to blame for many house fires.
Scentsy is looking for independent sales reps in Canada and US as well, so please make sure to inquire if you are interested.
Buy it: To purchase, visit Scentsy wickless candles
Giveaway: One lucky reader is going to receive a Midsize Scentsy Warmer and 3 scent bars of their choice
To Enter: Visit Scentsy wickless candles, and make a comment here about what you would pick out
Bonus Entries:
Follow My Wee View on Twitter, and ReTweet this giveaway – Christmas Gift Idea – Scentsy Midsize warmer and 3 scent bars @myweeview http://bit.ly/i3Cl9C (you can tweet this once a day for extra entries)
Subscribe the the Scentsy Newsletter
Grab my button and put it on your site (use the html code to add my logo)
**Follow My Wee View on Google Friends Connect
Suscribe to my blog by RSS Feed or email
Make a comment on a NON giveaway post or on a Facebook post
Giveaway closes December 10th @ 11:59 pm PST.  Open to Canada and US
CLICK HERE TO ENTER THE GIVEAWAY
**Disclaimer: The product/s mentioned above have been given free of charge from the company or PR firm in exchange for being featured on My Wee View.  The product features expressed in this post are those of My Wee View and have not been influenced in any other way.  Please see the full Terms of use.