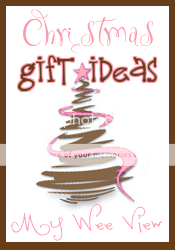 I had the opportunity to review Pawparazzi in the past and had to include these cute mini pets and purse combo as a great Christmas gift idea.
A real pet seems to be a very popular Christmas Gift, however the statistics are staggering at many of these real live animals end up in shelters.  Many people are not aware of how much work a pet can be.  When pets are babies and super cute and adorable, it's easy to forgive their accidents, chewed shoes and chewed baseboards (yes, my dog ate baseboards).  However, as time goes on, these cute, adorable puppies and kitties turn into dogs and cats, and "pee pee" on the floor isn't something that is as easily forgiven.
Overtime, the luxury of a new pet wears off and then you (yes, generally you as the adult) are left to take care of your child's pet that was once something that they simply could never live without.  Now, I'm not saying that all pets end up like this.  There are many excellent pet moms and dads out there.  I would just suggest that a pet as a Christmas present or Birthday present isn't the best choice, especially for a child.
So, here comes Pawparazzi! The genius thing about these adorable pets, is that kids can get their need to have a "pet" without the forever commitment of a real pet – win/win for everyone.  Why not let your child practice with their new best friend and then assess if a real pet would be a good option?
This time around,  I had the opportunity to review Salsa, a mini chihuahua in a pink leopard print purse.  On top of being simply adorable, this little puppy has her own blog, so your kids, can keep up with Salsa's life and ask her questions and get answers.  Cute huh?  There is also a complete online Pawparazzi Planet where kids can interact with their pets.
These pets all have different personalities, jobs and mostly have creative jobs like news anchors, rock stars, tennis players, and journalists.  I think it's wonderful to expose kids to these types of art related careers.  The Pawparazzi pets are also affordable at only ~$20 for a pet, purse and official ID.
If your kids are begging for a pet, test them out with one of these pets first!  This is just my mini Public Service Announcement.  I do think it's wonderful for kids to grow up with a pet in the house, but pets are not for everyone and not for every family.  Do your homework to find out if a pet will be right for your family before you get one.  In the meantime, get a Pawparazzi pet!
Buy it: To purchase, visit Pawparazzi
Giveaway: one lucky reader is going to get their choice of: Woofgang or Karma Pawparazzi Set AND Day at the Spa or Winter Holiday Dress Up Set
To Enter: Visit Pawparazzi and make a comment back here about your favourite pet (and let me know what you think about giving a real pet as a Christmas gift)
Bonus Entries:
Follow My Wee View on Twitter,  and ReTweet this giveaway –  Christmas Gift Idea – Pawparazzi Pet and Accessories #giveaway @myweeview http://bit.ly/e67UQB (you can tweet this once a day for extra entries)
Grab my button
**Follow My Wee View on Google Friends Connect
Suscribe to my blog by RRS Feed or email
Make a comment on a NON giveaway post (or on one of my posts on Facebook)
Giveaway closes  December 30th @ 11:59 pm PST.  Open to Canada and US
CLICK HERE TO ENTER THE GIVEAWAY
**Disclaimer: The product/s mentioned above will be given to me free of charge from the company or PR firm in exchange for being featured on My Wee View.  The product features expressed in this post are those of My Wee View and have not been influenced in any other way.  Please see the full Terms of use.