Gourmet Gift Baskets – Christmas Gift Basket Premium $79.99 – CLOSED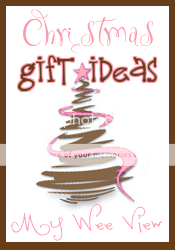 One thing that is absolutely a given during the holidays is food – and lots of it.  This is the one time of year that I give up on any sort of diet or filter that I have during the rest of the year.  I let lose, and pretty much eat anything that looks good – which is almost everything!
I recently had the opportunity to review a gift basket from Gourmet Gift Baskets and we absolutely enjoyed all the wonderful treats that were included in this Christmas Gourmet gift basket.  It was the perfect mix of sweet and salty.  I recently had a family party at my house and opened up all the different nuts, pretzels, and chocolates and put them in a fancy bowl for everyone to pick on some snacks.  I had to refill the bowl a number of times and eventually, we were pretty much out of all the wonderful treats.
I loved how simple it was to prepare this marvelous looking snack dish and that the pretzels even came with a honey mustard dip.  Everything I needed came together in one pack and it was delicious too.  There were some things that were better than others, my favourite had to be the Peanut Butter Pretzel Nuggets, the Almond Pecan-dy Crunch, and the Milk Chocolate Bavarian Mints – which were probably my favourite, I pretty much eat all of them.  I LOVE chocolate and mint together.
Here's everything that comes in the basket (taken from the site)
· Dipping Pretzels by East Shore Specialty Foods
· Robert Rothschild Farm Raspberry Honey Mustard Pretzel Dip
· Signature Dark Chocolate Bar by Lake Champlain
· Almond Pecan-dy Crunch by Morley Candy Makers –
· Salted Peanuts in Box by Feridie's
· Brent & Sams Cookies – Chocolate Chip Pecan
· Metropolitan Trail Mix by GourmetGiftBaskets.com
· Petite Cheese Biscuits by Salem Baking Co.
· Buttered Peanut Crunch by Old Dominion Peanut Company
· Single Serve Chocolate Covered Cherries by Marich
· Milk Chocolate Bavarian Mints by Supreme Chocolatier The House of Bauer –
· Cherry Vanilla Va-Voom by Nutorious
· Chocolate Wafer Rolls by Dolcetto
· Peanut Butter Pretzel Nuggets by GourmetGiftBaskets.com
The presentation of this gift basket is superb, each item is slightly stuck to it's neighbour so it didn't move a single inch even during transport.  The basket that everything came in is very large and will be re-used throughout the holidays and the year for some fancy storage.
The best part about Gourmet Gift Baskets is how quickly it showed up at my house.  It took about 2 days – now remember, I am in Canada.  I am not suggesting that you wait until December 23rd before you purchase this package as a gift for someone (or for yourself), but hey, there is a chance that it would make it to your home on time.  I was very impressed at how quickly it made it to my front door.
As I said in the beginning of this post, food during the holidays is a guarantee, it seems that we can't get enough of it.  Gourmet Gift Baskets makes food and treats, simple, you can send a gift and fill their tummies at the same time.
Buy it: To purchase, visit  Gourmet Gift Baskets online
Giveaway: One lucky reader is going to receive a Christmas Gift Basket Premium ($79.99)
To Enter: Visit Gourmet Gift Baskets and make a comment back here about one of your favourite baskets
Bonus Entries:
Follow My Wee View on Twitter,  and ReTweet this giveaway –  Christmas Gift Idea – Gourmet Gift Basket ($79.99)  #giveaway @myweeview http://bit.ly/eX2igq (you can tweet this once a day for extra entries)
Grab my button
**Follow My Wee View on Google Friends Connect
Suscribe to my blog by RRS Feed or email
Make a comment on a NON giveaway post (or on one of my posts on Facebook)
Giveaway closes  December 20th @ 11:59 pm PST.  Open to Canada and US
CLICK HERE TO ENTER THE GIVEAWAY
**Disclaimer: The product/s mentioned above will be given to me free of charge from the company or PR firm in exchange for being featured on My Wee View.  The product features expressed in this post are those of My Wee View and have not been influenced in any other way.  Please see the full Terms of use.