FANTASIA/FANTASIA 2000: 2-Movie Collection Special Edition – CLOSED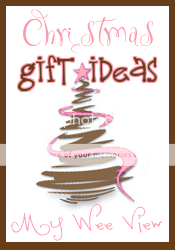 On November 30th, Fantasia and Fantasia 2000 were released onto DVD and Blu-Ray as a combo pack.
Here's a Synopsis:
The dreams and visions of Walt Disney come to life in Fantasia, which blends music and film magic into an exhilarating movie-going experience. Unforgettable images are brought to life by some of the world's best music, and highlighted by the comedy of Mickey Mouse as a troublemaking sorcerer's apprentice, along with the beauty of winged fairies and cascading snowflakes, the majesty of Noah's ark and even plump hippos performing ballet in tutus.
Motivated by his uncle's foresight, Roy Disney continued the magic with Fantasia 2000 which begins where its predecessor left off. There are seven completely new segments, and viewers watch a bustling Depression-era metropolis in the style of Al Hirschfeld's famous cartoons, a flock of flamingos with slapstick yo-yo talents, an ark full of animals gathered by Donald Duck as Noah's first mate, and musical life breathed into a family of flying humpback whales.
When I first put on the DVD to review this movie, I was expecting the same Fantasia that I had watched many years ago as a young girl.  To my surprise, I was introduced to Steve Martin, it is then, that I realized that this was a new movie that I have not seen before.  I had heard of Fantasia 2000 before, but I thought it was just a restoration of the classic Fantasia film made in 1940.
Fantasia 2000 is based on the same premise as the classic, however, it's a whole new set of music and animation (well kinda).  There is also one classic piece in Fantasia 2000 from the original, The The Sorcerer's Apprentice (the one with the brooms and water). There are also famous guest speakers between each piece in Fantasia 2000, such as Bette Midler and Angela Lansbury.  Your kids may not know them, but you surly will.    It seemed a little less scary watching it this time, than it did when I was just a girl.
I found Fantasia 2000 to be a little less heavy than the original movie. There are still some scary parts, such as a jack-in-the-box that becomes a evil, and a very mean volcano.  Some of these are way too scary for little ones.  However, not all of the mini movies are scary – there are some very fun and light ones too. My favourite song was the flamingos, it's a bright fun and silly song!  One of the flamingos is similar to the dopey Alice and Wonderland Flamingo.   I also really enjoyed Noah's Arc, I think it's great to bring in this classic bible story into a Disney film.  I wish they would do these things more often.
There are 4 discs included in this movie
Fantasia on Blu-ray
Fantasia 2000 on Blu-ray
Fantasia on DVD
Fantasia 2000 on DVD
There are also special commentary bonus features.
Giveaway: One lucky reader is going to receive FANTASIA/FANTASIA 2000: 2-Movie Collection Special Edition.
To Enter: Make a comment below letting me know who you would give this movie to this Christmas Season
Bonus Entries:
Follow My Wee View on Twitter, and ReTweet this giveaway – Christmas Gift Idea – Fantasia and Fantasia 2000 on DVD and Blu-ray #giveaway http://bit.ly/e7ZtGZ @myweeview (you can tweet this once a day for extra entries)
Grab my button and put it on your site (use the html code to add my logo)
**Follow My Wee View on Google Friends Connect
Suscribe to my blog by RSS Feed or email
Make a comment on a NON giveaway post or on a Facebook post
Giveaway closes December 10th @ 11:59 pm PST.  Open to Canada and US
CLICK HERE TO ENTER THE GIVEAWAY
**Disclaimer: The product/s mentioned above have been given free of charge from the company or PR firm in exchange for being featured on My Wee View.  The product features expressed in this post are those of My Wee View and have not been influenced in any other way.  Please see the full Terms of use.