EcoMom – $30 Gift Certificate – CLOSED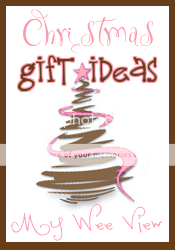 EcoMom COUPON CODE: "SBBL104″ for 15% off all orders
Besides breastfeeding, there is nothing more natural than to rock your baby and read a good story to your child.  EcoMom is an all natural, eco-friendly store that also sells some good wholehearted children's books.  For review, I received a beautiful book called "Storytime, First Tales for Sharing" by Stella Blackstone and Anne Wilson.  The book is very large with 7 different stories.  Some of the classics included in the book are, The Ugly Duckling, and the Three Little Pigs.
The book is very well illustrated, with large pictures and lots of colour.  They definitely keep my daughter's attention.  If you are a regular reader of my site, you will know that I have a hard time reading to my daughter.  She would rather be out and playing than sitting down to read a book.  So, I keep this book in the car – when she has to be sitting.  I unfortunately, can not read very well in the car (it makes me a little woosie), but we can flip through the pages and look at the pictures.
I have also read this book at night time to my daughter.  This is the only time throughout the day when we can really spend a few minutes of quiet time together rocking and reading.  I forgot the ending to some of those classic stories!  Some of them are a little gruesome, so I try to stay away from those before bedtime.  In the 3 Little Pigs, the Wolf ends up in a boiling pot of water!
Although books may not be considered Eco-Friendly, next to Breastfeeding it is the most natural thing you can probably do with your children.  I wish my daughter enjoyed it more, because I would be able to read to her all day!
Most of the books at EcoMom are about the earth and similar topics which are all important to teach our children.  Along with books, EcoMom has just about everything all natural and eco-friendly that you could be looking for, for your new baby, toddler and for yourself.  They have toys, and even an all natural holiday section.
For all my Canadians, I want you to know that if you email EcoMom, they will look into the shipping for you.  I do know that sometimes the shipping charges can seem overwhelming.  So, get your order together and then see what price they will give you for shipping – it will be better than the quoted price online!
Buy it: For all your eco-friendly needs, visit EcoMom
EcoMom COUPON CODE: "SBBL104″ for 15% off all orders
Giveaway: One lucky reader is going to receive a $30 Gift Card
To Enter: Visit EcoMom and make a comment back here about what you would like to test out
Bonus Entries:
Follow My Wee View & EcoMom on Twitter, and ReTweet this giveaway RT @myweeview@EcoMom – Christmas Gift Idea for Eco-Friendly famlies $30 GC  #Giveaway Coupon "SBBL104″ for 15% off (you can tweet this once a day for extra entries)
Like EcoMom on Facebook
Blog about this giveaway with a link to this post
Grab my button
**Follow My Wee View on Google Friends Connect
Suscribe to my blog by RRS Feed or email
Make a comment on a NON giveaway post (or on one of my posts on Facebook)
Giveaway closes  December 17th @ 11:59 pm PST.  Open to US and Canada
CLICK HERE TO ENTER THE GIVEAWAY
**Disclaimer: The product/s mentioned above have been given free of charge from the company or PR firm in exchange for being featured on My Wee View.  The product features expressed in this post are those of My Wee View and have not been influenced in any other way.  Please see the full Terms of use.