Despicable Me on Blu-Ray and DVD – CLOSED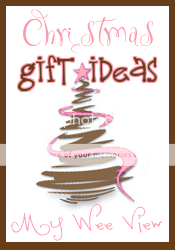 One of the most popular Christmas gifts has to be DVD's (once upon a time VHS's).  Movies are great family entertainment that they can enjoy over and over again.  This holiday season the newest hit which is sure to be on everyones Christmas List is Despicable Me which is released on Blu-Ray and DVD today (December 14th).  It's even been nominated for a Golden Globe.
Here's a Synopsis:
In a happy suburban neighborhood surrounded by white picket fences with flowering rose bushes, sits a black house with a dead lawn.  Unbeknownst to the neighbors, hidden deep beneath this home is a vast secret hideout.  Surrounded by an army of tireless, little yellow Minions, we discover Gru (Steve Carell), planning the biggest heist in the history of the world. He is going to steal the moon. Yes, the moon!
Gru delights in all things wicked.  Armed with his arsenal of shrink rays, freeze rays and battle-ready vehicles for land and air, he vanquishes all who stand in his way.  Until the day he encounters the immense will of three little orphaned girls who look at him and see something that no one else has ever seen: a potential Dad.
One of the world's greatest super-villains has just met his greatest challenge: three little girls named Margo, Edith and Agnes.
I have a review copy coming in the mail and will update this post after I get a chance to watch it, but in the meantime you guys can win a copy!
Giveaway: One lucky reader is going to recieve a copy of Despicable Me on Blu-ray and DVD
To Enter: Make a comment below letting me know if you saw this movie yet (did you like it) and if you plan on getting this for anyone on your list.
Bonus Entries:
Follow My Wee View on Twitter,  and ReTweet this giveaway –  Christmas Gift Idea – Despicable Me on Blu-Ray and DVD #giveaway @myweeview http://bit.ly/hnCMXG (you can tweet this once a day for extra entries)
Grab my button
**Follow My Wee View on Google Friends Connect
Suscribe to my blog by RRS Feed or email
Make a comment on a NON giveaway post (or on one of my posts on Facebook)
Giveaway closes  December 17th @ 11:59 pm PST.  Open to Canada and US
CLICK HERE TO ENTER THE GIVEAWAY
**Disclaimer: The product/s mentioned above will be given to me free of charge from the company or PR firm in exchange for being featured on My Wee View.  The product features expressed in this post are those of My Wee View and have not been influenced in any other way.  Please see the full Terms of use.