Daddy Diaper Changing Toolbox – CLOSED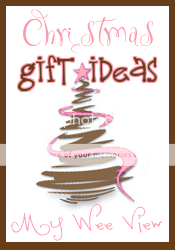 Shopping for a new Mom is super easy, there are countless items for Mom and baby!  However, there aren't too many gift ideas out there for the new Dad or the Dad to be.  In today's society Dad's play a MUCH larger role in their kids lives then they once did.  So, I question why there are not more Dad and baby related accessories – here's where Daddy Diaper Changing Toolbox and Fun Stuff for Babies come in.
These Days, nursing has become quite popular again (not sure why it ever became "unpopular", but it did), so it does give Dad's a little less time with their new babies on the feeding part, but there is a lot of opportunity to make up for that lost time during endless diaper changes.  I'm sure any new Mom would be willing to trade nursing for diaper changes (I know I was extremely glad when my husband would wake up in the middle of the night to change a code brown).
Watching my husband change my daughter the first few times and then any subsequent explosions has been entertaining.   Even today there are slight dry heaves if it's a really messy one.  The Daddy Diaper Changing Toolbox has everything that a new (or experienced) dad will need to help them with this unavoidable mess.
On top of all the necessary products (diaper and wipes), the toolbox comes equip with some extras as well, including a Mask, bio-hazard bag and rubber gloves.  I know that  we could have used all these items in the past.  The cute thing about this "toolbox" is that it actually comes in a toolbox.  We all know that men need to be "men", so this is a way for a man to be a "mans, man" while doing something that is not so manly.
I think this is a super fun gift for a new Dad on anyone's list.  It will get a few laughs and I bet the new Mom will appreciate it too.  Fun Stuff for Babies also has some creative gifts for new Dad's as well such as the ever popular "Real Men Change Diapers" bumper sticker.
Being a new parent can be very stressful and exhausting – give  them a little something that will lighten them up!
Buy it: To purchase visit Fun Stuff for Babies online
Giveaway: One lucky reader is going to receive a Daddy Diaper Changing Toolbox
To Enter: Visit Fun Stuff for Babies and make a comment back here about something you saw on their site
Bonus Entries:
Follow My Wee View and Fun Stuff For Babies on Twitter,  and ReTweet this giveaway –  Christmas Gift Idea for Dads and new Dad's to be – Daddy Diaper Changing Toolbox #giveaway @funstuff4babies  @myweeview http://bit.ly/eg5LSt (you can tweet this once a day for extra entries)
Grab my button
**Follow My Wee View on Google Friends Connect
Suscribe to my blog by RRS Feed or email
Make a comment on a NON giveaway post (or on one of my posts on Facebook)
Giveaway closes  December 17th @ 11:59 pm PST.  Open to Canada and US
CLICK HERE TO ENTER THE GIVEAWAY
**Disclaimer: This is a sponsored post. Please see the full Terms of use.