CSN Stores – $100 Gift Certificate – CLOSED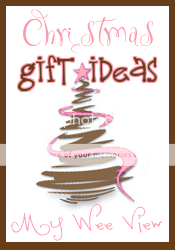 For Christmas my husband and I usually get something for our house (along with a few little gifts for each other).  This year, we were talking about getting new pans – fun eh?  This seemed like the perfect thing to get from CSN Stores.  When my husband first moved into his first place, his parents bought him a 5 jumbo cooker with a cover.  We used this for nearly every meal for probably close to 10 years – at least 8 years, maybe 9.  Either way, it has been a very long time, and it's made it's way through 3 moves.
We were sad to see our old cooker go, but with all the scratches in the bottom, I'm sure that some of the Teflon was coming out in our food, so it was time.  We did have some pretty high standards when it comes to our new cooker, because our previous cooker did so well.  The first thing we noticed is that the new T-Fal cooker is that the lid fit perfectly.  I know, this sounds weird, but our last lid never fit on the top properly.  So the new cooker already had something going for it.
We have been using this cooker for a few weeks now, and love it.  There are circles on the under part of the pan, I'm sure it's because it does some really great things for the cooking – but I'm not a technical person and I'm not a chef.  So, as long as I am able to cook up a meal, put the cover on and get my family to eat what I made, I call this success – and this cooker has accomplished this – so I'm happy and my family is happy.  I'm hopeful that this pan will last as long as our previous pan.  Seeing as it's a T-Fal, I think it's going to work out just perfectly.  I also learned that this is oven safe up to 350 and dishwasher safe too – bonus because who likes washing certain dishes separately?
CSN stores has EVERYTHING that you could possibly have on your Christmas list, whether you need a new corner TV stand for that new flat screen TV, or pots and pans to replace your old set, you can get it at CSN stores.
Make sure to get you order in quickly so you get your gifts before the big day.
Buy it: To purchase, visit CSN stores
Giveaway: One lucky reader is going to receive a $100 Gift Card
To Enter: Visit CSN Stores and make a comment back here about what you would get for the holidays and for who
Bonus Entries:
Follow My Wee View on Twitter,  and ReTweet this giveaway –  Christmas Gift Idea – CSN Stores #Giveaway $100 Gift Certificate @myweeview http://bit.ly/g7wuVF (you can tweet this once a day for extra entries)
Grab my button
**Follow My Wee View on Google Friends Connect
Suscribe to my blog by RRS Feed or email
Make a comment on a NON giveaway post (or on one of my posts on Facebook)
Giveaway closes  December 17th @ 11:59 pm PST.  Open to US and Canada
CLICK HERE TO ENTER THE GIVEAWAY
**Disclaimer: The product/s mentioned above have been given free of charge from the company or PR firm in exchange for being featured on My Wee View.  The product features expressed in this post are those of My Wee View and have not been influenced in any other way.  Please see the full Terms of use.