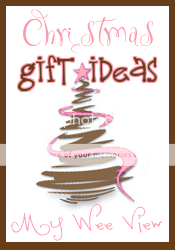 The game Cranium is jam-packed with fun for family and friends.  I had played the game in the past and absolutely loved it.  For review, I received a new version of Cranium – the Canadian version!  Now, don't get too hung up here, it's not all about Moose, Mounties and Maple Syrup.  There are a few Canadian related questions (which I have to say, I didn't know the answer to, but I think it's just cause it was before my time), but there are also Pop Culture related items as well which are not related to Canada – like Jack Sparrow.
The premise of the game is to be the first team to make their way around the board game.  Unlike most games, you only get to roll once you get a correct answer.  There are 4 different categories in this game :word worm (yellow), data head, (red) star performer (green), and crazy cat (blue).  Each Category has a few different types of activities that them team must complete or properly guess to continue.  There is also the opportunity for everyone playing to participate in the game to get a bonus roll.
I played this game along with my brother, his girlfriend (a beloved American), and my cousin.  We had so much fun using clay, drawing with our eyes closed and moving around each others arms making the other person act out an action.  The game uses every side of the brain, there is spelling (backwards), multiple choice, and definitions.  I seemed to do better at the clay then spelling (I had to make the Taj Mahal and my husband actually guessed with it was – even though he wasn't playing).
We didn't have too much time to play the game, with a little one around it's hard to stay focused for too long.  If you only have a few minutes, there is a shorter game that lasts about 1/2 and hour, but if you have more time, there are 2 more lengthy games that you can play as well.
I love games, it's such a good quality way to have some fun and some hard core belly laughs.  We all laughed so hard, even DD who wasn't really playing was laughing with us.  We all had a really great time.  My husband who doesn't really enjoy games that much was even poking his head in to see what all the fuss was about – and was able to guess my incredible rendition of the Taj Mahal.
Buy it: To Purchase, visit Toys R Us
Giveaway: One lucky reader is going to receive
To Enter: Visit the Cranium site and make a comment back here about something you saw there
Bonus Entries:
Follow My Wee View on Twitter, and ReTweet this giveaway – Christmas Gift Idea – A Game for the whole family – Cranium #giveaway  http://bit.ly/ekLtvE @myweeview (you can tweet this once a day for extra entries)
Grab my button and put it on your site (use the html code to add my logo)
**Follow My Wee View on Google Friends Connect
Suscribe to my blog by RSS Feed or email
Make a comment on a NON giveaway post or on a Facebook post
Giveaway closes December 10th @ 11:59 pm PST.  Open to Canada
CLICK HERE TO ENTER THE GIVEAWAY
**Disclaimer: The product/s mentioned above have been given free of charge from the company or PR firm in exchange for being featured on My Wee View.  The product features expressed in this post are those of My Wee View and have not been influenced in any other way.  Please see the full Terms of use.