Bounty – Gift Pack – CLOSED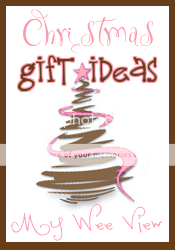 Just before Halloween, I brought you a Bounty review and giveaway, and you guys seemed to love it.  As you may have read before, we don't really use throw away paper towel, we use washable cloth napkins.  Well, since my last review, we have lightened up a little bit and are using more throw away paper towels.  It means way less laundry and my cloth napkins are no longer being used to clean things like caulking!
Christmastime means lots of crafting and cooking which ultimately means mini messes.   I have been using our new fluffy Bounty paper towels to clean up the paint, glue and sparkles that have been going into making hand made Christmas cards by a very talented 2 year old.  (For my family and friends that get a Christmas Card from me, yes, that is DD's crafting, not my husbands).
Although we don't use paper towel all the time, I do find that it is quite handy for the mini messes that need cleaning up.  Once in a while, we have even used them at the dinner table – ekkk!  Yes, it's true. I even recently used them at the Dinner table for a Christmas Party that we had  – Double ekkk!  They are thick and have a cute little pattern – why the heck not?
If you want to get into the Christmas Spirit and get all crafty, then check out Wendy Russell – host and creator of HGTV's She's Crafty, "The holiday season provides endless opportunities for families to get creative with crafts."
I've even been getting into the holiday spirit and have been making Christmas hair bows for my daughter (and I.  Yes, we have been wearing matching hair bows.)  DD is very proud to say that "her Mommy made these", and to be honest, I'm pretty impressed that I made them myself!  I'm getting a little crafty with simple things and am really enjoying it.  And the bounty paper towels are the perfect thing to lay underneath the glue gun!
Giveaway: One lucky reader is going to receive a Bounty Gift pack complete with Bounty paper towels and crafting supplies
To Enter: Make a comment back here about a craft that you have taken on this holiday season, or one that you would like to take on
Follow My Wee View on Twitter,  and ReTweet this giveaway –  Christmas Crafting fun with Bounty – you can win a Gift Pack @myweeview #giveaway http://bit.ly/hU6oJ1 (you can tweet this once a day for extra entries)
Grab my button
**Follow My Wee View on Google Friends Connect
Suscribe to my blog by RRS Feed or email
Make a comment on a NON giveaway post (or on one of my posts on Facebook)
Giveaway closes  December 17th @ 11:59 pm PST.  Open to US and Canada
CLICK HERE TO ENTER THE GIVEAWAY
**Disclaimer: The product/s mentioned above have been given free of charge from the company or PR firm in exchange for being featured on My Wee View.  The product features expressed in this post are those of My Wee View and have not been influenced in any other way.  Please see the full Terms of use.