Zooni – Mop Hat and ConFEETi socks – CLOSED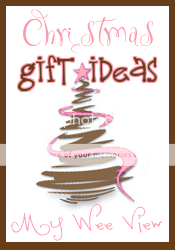 Zooni, is one of my favourite winter sponsors.  Their mop hats and ConFEETi Puppet socks are just so much fun!   Whether DD is wearing her fun socks or fluffy hat, she is always getting complements from family, friends and even strangers about how adorable her accessories are.
I absolutely love Zooni products and their creative way to get kids to wear things that they sometimes otherwise may not always want to wear. (Do your kids put up a fuss too?!?) Some days you would think that I am trying to get DD to have an enema rather than just trying to put her hat on.  I've never seen so much resistance in my life.  But after she's got it on her head and I bring her to the mirror to show her what it looks like, she smiles, laughs and is usually ok with it.
As for the socks, she generally doesn't have too much of a problem.  I love that the socks look like she's got little stuffed bunnies and kitties on her feet.  In my city we have those indoor play gyms where kids must take of their shoes to play inside.  I always make sure to put on her Zooni socks because ontop of being adorable, they also have very good grips on the bottom (which is very important when always going full tilt).  The parents also always comment on her stockings.
I love Zooni, their hats come in sizes 0 – 5 years plus (but many of the styles and sizes seem to sell out quick, so if you see one that you want, and it's in stock – grab it).  As for the socks, they are only available until size 2.  DD does have some big feet and is quickly growing out of her awesome socks.  I really hope that Zooni will consider making these socks for older kids as well.
Buy it: To purchase, Visit Zooni online
Giveaway: One lucky reader is going to receive a Mop hat & ConFEETi Socks of their choice
To Enter: Visit Zooni and make a comment back here about what you would get (make sure to pick wisely)
Bonus Entries:
Follow My Wee View and on Twitter,  and ReTweet this giveaway –  Christmas Gift Idea – Zooni Mop hat and ConFEETi Socks #giveaway  http://bit.ly/d2InSE  @myweeview (you can tweet this once a day for extra entries)
Blog about this giveaway with a link to this post
Grab my button
**Follow My Wee View on Google Friends Connect
Subscribe to my blog by RSS Feed or email
Make a comment on a NON giveaway post (or on my Facebook page)
Giveaway closes December 3rd @ 11:59 pm PST.  Open to Canada and US
CLICK HERE TO ENTER THE GIVEAWAY
**Disclaimer: The product/s mentioned above have been given free of charge from the company or PR firm in exchange for being featured on My Wee View.  The product features expressed in this post are those of My Wee View and have not been influenced in any other way.  Please see the full Terms of use.