Wonders of the Solar System on DVD – CLOSED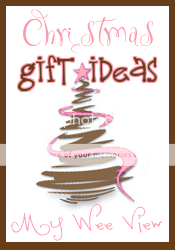 I'm a documentary geek.  I love learning things, especially things about the earth, animals and humans.  I think all the amazing things that have happened over the years is fascinating.  In university, I received an A in Evolutionary Psychology.  The whole course was about animals and how they have developed over the last billion years.  I LOVED the course, despite believing in creation.
When I had the opportunity to review the DVD Wonders of the Solar System, and I knew this was something that would be straight up my alley, full of all kinds of unbelievable facts.
Here is a Synopsis:
This September 7th, discover the extraordinary wonders of our solar system as the BBC presents the spellbinding series – Wonders of theSolar System – on DVD and Blu-ray. Premiering on Discovery Science on August 3, this breathtaking television event is presented by esteemed physicist Brian Cox who will explore some of the most amazing features of our planet's own backyard. In this remarkable journey, viewers will witness how forces of nature carved out beauty and order from the chaos of space and learn how our home planet is not isolated, but intimately connected with the rest of the solar system. Using the latest scientific knowledge, state of the art CGI and stunning images beamed back from a fleet of probes, rovers and telescopes currently in space, this gorgeous imagery is paired with some ofthe most spectacular, extreme locations on Earth to help reveal wonders never thought possible. A must-own release for space enthusiasts everywhere, this captivating 3-disc set features the complete 5-hour series plus two additional bonus programs, spanning the dimensions ofour celestial neighborhood.
Each DVD is about 1 hour long and is jam-packed with incredible and interesting facts about our earth, the sun, planets and beyond.  I was glued to the TV while I was completely fascinated with some of the facts that the narrator was spitting out.  Some of the facts were just too out there to even imagine and comprehend.  I almost need to watch it again and again so I can get the facts straight.  Things like Jupiter is 50 thousand million billion  trillion miles away (or something like that, I would need to calculate that in how many times around the earth that would be for it to make sense, but still then it's probably over a trillion times around the earth).
My husband, who likes facts and actually has a lot of useless knowledge and does well on Jeopardy, enjoyed this movie too.  He didn't watch the whole thing, but he did enjoy the first DVD which is mostly about the Sun.
This is a great documentary to learn about things that are not visible to us on earth with our own eyes.  It does show some amazing real footage of far out there places.
Giveaway: One lucky reader is going to receive the Wonder of the Solar System DVD
To Enter: Make a comment below about a neat science fact you know – and let me know who you think would like this kind of movie!
Bonus Entries:
Follow My Wee View and on Twitter,  and ReTweet this giveaway –  Christmas Gift Idea – Wonders of the Solar system on DVD #Giveaway @myweeview http://bit.ly/92Z33c (you can tweet this once a day for extra entries)
Blog about this giveaway with a link to this post
Grab my button
**Follow My Wee View on Google Friends Connect
Subscribe to my blog by RRS Feed
Subscribe to my blog by email
Make a comment on a NON giveaway post
Giveaway closes  November 19th @ 11:59 pm PST.  Open to Canada & US
CLICK HERE TO ENTER THE GIVEAWAY
**Disclaimer: The product/s mentioned above have been given free of charge from the company or PR firm in exchange for being featured on My Wee View.  The product features expressed in this post are those of My Wee View and have not been influenced in any other way.  Please see the full Terms of use.