Tonka Chuck & Friends STUNT PARK – CLOSED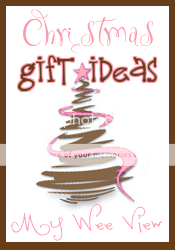 I was a Tom Boy growing up.  My mother always dressed me in super pretty and frilly dresses made with lace and satin, but deep down I wanted to be in jeans and sneaks so I could run around and get dirty (although I was allergic to dirt, but that is another story for another day).  I had a few girly toys, like Cabbage Patch Kids, and Strawberry Shortcake, but I generally liked to play with trucks, and and boy toys.  I see myself in my daughter and I see my mother in myself too!  I dress my daughter up in girly clothing and she likes to play with trucks.
I was so happy when I was approached to see if my daughter wanted to review Tonka Chuck & Friends!  I was happy for 2 reasons.  I was happy because it was not a typical girl toy and I think it's great that it's acceptable for girls to play with trucks, and I was also happy because I knew DD would love it.
When Chuck arrived at home, I could not put him together fast enough.  Before I even had the entire track built, DD had Chuck rolling around the house (before his batteries were even added).  Once my husband added the batteries, there was no stopping Chuck and DD!  These two were going all over the house together.  She quickly figured out how to turn him on and off.  Unlike many toys that have an on off switch, Chuck is turned on or off by pressing the front of his bumper (where the licence plate is).  Since DD is still developing her dexterity, the push button makes it so easy for her to turn Chuck on and off as she pleases.
Once I got the track together, it took about 10 minutes, only 4 screws (included), and the help of my husband for 1 piece, we stuck Chuck on his track and the fun really began.  I am 30 years old, I have seen many toys in my day and I was super impressed with Chuck – as in SUPER IMPRESSED.  Chuck the little Dump Truck can do really cool stunts on his track.  He does flips and goes upside down all by himself.  It's been a while since I've been in the toy scene, but they didn't have anything like this when I was a kid.
Many toy tracks just go around and around and around in a circle, but this one requires your child to manually help Chuck up the "elevator".  There is a little wheel that your child turns up.  Once Chuck is on his way along the course, he laughs, screams, and cheers as he flips upside down and falls down the steps.  The timing is perfect!
The track isn't completely attached all the way around, there are some parts where Chuck has to drive along the floor, and sometimes he doesn't always make it up onto the track easily.  I also find that some of the corners are a little sharp and he needs a little push to get him around.  So the kids need to say near by to help their little friend along.
DD plays with Chuck nearly everyday.  Whether on the track or just around the house.  Although she is a Tom Boy, she does love playing "Mom", she feeds all her dolls and now Chuck ends up at the dinner table with us to make sure he has supper too.
Trucks no longer just have to be for boys and dolls don't strictly have to be for girls, so keep an open mind when shopping for the kids they year, get something that you know they will love.
Buy it: To Purchase, visit Toys R Us
Giveaway: One lucky reader is going to receive
To Enter: Visit Toys R Us and make a comment back here about another product that you really like (and let me know if you liked to play with non traditional girl and boy toys)
Bonus Entries:
Follow My Wee View and on Twitter,  and ReTweet this giveaway –  Christmas Gift Idea –Tonka Chuck and Friends  STUNT PARK  #giveaway @myweeview http://bit.ly/hmNxu7 (you can tweet this once a day for extra entries)
Blog about this giveaway with a link to this post
Grab my button
**Follow My Wee View on Google Friends Connect
Subscribe to my blog by RSS Feed or email
Make a comment on a NON giveaway post (or on my Facebook page)
Giveaway closes December 3rd @ 11:59 pm PST.  Open to Canada
CLICK HERE TO ENTER THE GIVEAWAY
**Disclaimer: The product/s mentioned above have been given free of charge from the company or PR firm in exchange for being featured on My Wee View.  The product features expressed in this post are those of My Wee View and have not been influenced in any other way.  Please see the full Terms of use.