The Way Home – DVD – CLOSED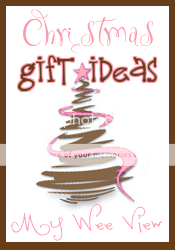 I'm sure we all have nightmares about terrible things that may happen to our children!  I know I've had worst case scenarios brewing in my head since the day I found out I was pregnant (I actually had a worst case scenario before that day as well,,,, I imagined that I would never get pregnant).  Either way, since my daughter was no larger than a grain of rice, I was and have been worried about everything.
Last year a young autistic boy that lives in Cape Breton, NS (the same province I live in), ventured off into the woods and unfortunately was lost for quite some time during the winter (in fact, it was right around this time, just before Christmas).  I followed this story so closely and although I didn't know the boy or the family, I cried, I prayed, I hoped, I rejoiced and then I mourned.  I put myself in the Mother's shoes and could not get the story out of my mind.  The boy was eventually found, the family dog had stayed with him for a few days and eventually made his way back home – without the young boy.  It's thought that the dog thought the boy has passed away.  Thankfully the tracks and the dog were able to bring rescuers to find the young boy and he was air lifted to the Children's hospital, but not much long after…. I can't even type it without getting emotional.  His poor family and that poor precious boy. xoxo
I was recently asked if I would like to review a Christian movie called The Way Home, staring Dean Cain.  Since I tend to like these types of movies,  they always have a good lessons and the people in the movies are very similar to the same people that I surround myself with, I thought it would be a good fit.
Here's a Synopsis:
Dean Cain ("Lois & Clark: The New Adventures of Superman") stars as Randy Simpkins, a husband and father torn between the demands of his job and commitment to his family.  Asked by his wife, Christal to watch their two-year-old son, Joe for a few minutes, Randy is distracted by work and Joe disappears.  Racked by guilt, Randy joins Christal in a desperate search for their missing son alongside hundreds of others from their church and community.  Randy and Christal's strained marriage must now weather the ultimate test – the potential loss of a child. THE WAY HOME is the story of Randy's powerful spiritual journey back to love, faith and a Godly understanding of what must always take first priority in a man's life – his family.
Not knowing what the movie was about, I sat down in my living room with my cousin and we began to watch.  Within the first 10 minutes, I was having flashbacks to the young boy I talked about earlier.   My heart sank, my stomach was in my throat, there was a frog in my throat and I imagined the worst possible scenario possible.  And here is the kicker, this movie is based on a true story – GLUP.
The movie really depicted what goes into a large search and rescue mission, emotions that different people have and how a community will come together in times of emergency.  Actually, it was uplifting to see how tight the church group and community are, especially in times of need.  I was anxious the whole entire time while watching the movie, because in a Search and Rescue, every second counts.
I'm not going to tell you how the movie ends, other than I did cry.  When it comes to kids (or anything really), I am a huge sap.  I wear my emotions on my sleeve and in this case, I was wearing my tears on my sleeve too.
The Way Home is available on DVD, and would make a great gift for any of your Christian friends.
Giveaway: One lucky reader is going to receive a DVD copy of The Way Home
To Enter: Make a comment here about a news story that really hit home for you
Bonus Entries:
Follow My Wee View on Twitter, and ReTweet this giveaway – Christmas Gift Idea – The Way Home DVD Staring Dean Cain #Giveaway @myweeview http://bit.ly/fVs8w5 (you can tweet this once a day for extra entries)
Grab my button and put it on your site (use the html code to add my logo)
**Follow My Wee View on Google Friends Connect
Suscribe to my blog by RSS Feed or email
Make a comment on a NON giveaway post or on a Facebook post
Giveaway closes December 10th @ 11:59 pm PST.  Open to Canada and US
CLICK HERE TO ENTER THE GIVEAWAY
**Disclaimer: The product/s mentioned above have been given free of charge from the company or PR firm in exchange for being featured on My Wee View.  The product features expressed in this post are those of My Wee View and have not been influenced in any other way.  Please see the full Terms of use.