Sigg – Water Bottle – CLOSED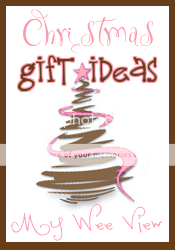 While visiting Disney, I came across an adorable Halloween Mickey Mouse Mug.  It is at that moment that I decided that I was going to start collecting really nice beverage containers.  Since then, I have added a few new tumblers, and the latest item I have added to my collection is a beautiful pink and brown damask Sigg reusable water bottle – it's beautiful!
Sigg is proud to be doing their part to take care of the environment, and I am proud to sport my swanky water bottle.  This is not the run of the mill, everyday water bottle, it's a show stopper.  Damasks is a hugely popular design right now and the Sigg design is one that is sure to turn heads.  This water bottle alone makes me want to go to the gym just so I can have it in my hand for everyone to see.
The Sigg water bottle feels very sturdy, but is also light as it's made of aluminium.  Of course when the bottle is full of water it's a little bit heavier, but once you've drank it dry, it's not very heavy to carry around.  The twist  top has a little space to put a carribeaner and has a rubber stopper so no water leaks out of the top.
I find the bottle easy to drink from (although I think I have a hole in my lip because I have been misses spilly pants lately, even with regular glasses).  But I really do think it's just me tipping up the bottle too quickly cause I am dying of thirst by the time I get a drink of water.
Overall, I am super impressed with the weight of the bottle and the great design.  This would make a great gift for anyone on your list.
Buy it: To purchase, visit Sigg online
Giveaway: One lucky reader is going to receive a Sigg water bottle
To Enter: Visit Sigg and make a comment back here about your fav
Bonus Entries:
Follow My Wee View and on Twitter,  and ReTweet this giveaway –  Christmas Gift Idea – Eco-friendly reusable water bottle from Sigg #giveaway http://bit.ly/bna0Wc @myweeview (you can tweet this once a day for extra entries)
Blog about this giveaway with a link to this post
Grab my button
**Follow My Wee View on Google Friends Connect
Subscribe to my blog by RRS Feed or email
Make a comment on a NON giveaway post (or on my Facebook page)
Giveaway closes  November 26th @ 11:59 pm PST.  Open to Canada and US
CLICK HERE TO ENTER THE GIVEAWAY
**Disclaimer: The product/s mentioned above have been given free of charge from the company or PR firm in exchange for being featured on My Wee View.  The product features expressed in this post are those of My Wee View and have not been influenced in any other way.  Please see the full Terms of use.