Prince LionHeart – Booster POD – CLOSED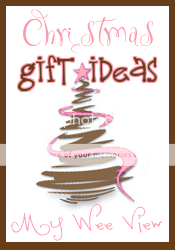 My daughter is growing out of her Highchair.  It's not that she is too large for it, but she just doesn't want to be a baby anymore.  Which is very upsetting for 2 reasons – it means she's growing up, and it means that I no longer have a place for her to sit still in for at least 20 minutes.
The Prince Lionheart Booster POD couldn't have come at a better time, both for me and DD.  The booster POD gives DD the feeling of being a big girl, and gives me the luxury of strapping her in and keeping her safe while sitting at the table with the rest of us.
The Booster POD fits on nearly any chair in the house and is easily transferred from chair to chair.  I use it at the kitchen table and on the bar stools around the island.  There are 2 safety clips that hook onto the chair – one below the seat and the other around the chair back.  The Booster POD also has a 3 point safety harness around the hips to keep DD from moving about.
The seat is extra squishy (I bet it's really comfortable) and the surface is extra easy to clean after a messy supper or a painting session.  This is one of the major benefits to the Booster POD.  In a highchair, DD had only so much crafting space (the highchair tray), so while sitting in the Booster POD the entire table or island is space that she can use for crafting (and believe me, she uses it all).
I have also taken the Booster POD while on vacation.  Despite having 13 grandkids and 9 great-grandkids,  my grandmother doesn't have a highchair in her home (I wonder if she is trying to tell us all something?!? Just Joking – I know she isn't!!!).  So, when we go to visit her for a weekend, we otherwise wouldn't have a highchair.  If you have ever tried to feed a busy toddler that is left on their own will to squirm and flounder about, you can all agree that there is little eating going on, and a lot of frustration on your part.  So the Booster POD was a simple way to keep DD put at Granny's house so everyone could eat in semi-peace.
My daughter also enjoys her Booster POD while watching TV.  Her and her other cousins (ages 5 & 9) were sitting in the POD just while wathing TV on the floor.  Although I don't think it's meant for kids that age, or not really meant for that reason, the kids were all quite and taking turns sitting in it and enjoying themselves, so I let them do their thing!
The Booster POD comes in 6 different colours and is great for toddlers (and even young children apparently).
To Purchase: Visit Prince Lionheart online
Giveaway: One lucky reader is going to receive a Booster POD
To Enter: Visit Prince Lionheart and make a comment back here about another product you like
Bonus Entries:
Follow My Wee View on Twitter,  and ReTweet this giveaway RT @myweeview – Prince LionHeart Booster POD #giveaway, great for grandma's house http://bit.ly/aqa0ST Christmas Gift Idea (you can tweet this once a day for extra entries)
Subscribe to the Prince LionHeart newsletter
Blog about this giveaway with a link to this post
Grab my button
**Follow My Wee View on Google Friends Connect
Subscribe to my blog by RRS Feed
Subscribe to my blog by email
Make a comment on a NON giveaway post
Giveaway closes  November 19th @ 11:59 pm PST.  Open to Canada & US
CLICK HERE TO ENTER THE GIVEAWAY
**Disclaimer: The product/s mentioned above have been given free of charge from the company or PR firm in exchange for being featured on My Wee View.  The product features expressed in this post are those of My Wee View and have not been influenced in any other way.  Please see the full Terms of use.