Pop Goes Froggio – CLOSED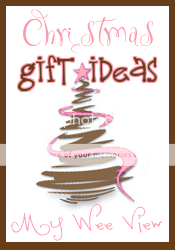 Now that DD is getting older, I am able to play some age appropriate games with her (I love games, and I think she does too).  The first family game that we have all played together is called  Pop Goes Froggio.  This is a game that is appropriate for children ages 3+, but as long as your child can catch (and you want to play as well), then a child any age can play.
The game involves matching (which my daughter can do pretty good for only being 2), but the real delight in this game is watching Froggio shoot up into the air!  Froggio sits on a big launcher lily pad that is connected to an air pressured foot pump.  Each time you push or jump on the pump, Froggio takes a huge leap into the air, and because of the suction the foam has to the launcher it makes a croaking sound as well – too clever!
DD loves this game, we played with her for at least an hour (all taking our turns).  She finally learned how to jump hard enough to get the frog to rocket really high and could not get enough of it.  At one point we were doing the catching and she was doing the launching.  This made for some really good quality time with the whole family together.
Despite really enjoying the game, she wasn't much interested in the matching part (although she can match all the cards, it's just not nearly as fun as launching off Froggio).  Maybe as she gets older she will understand the concept of the game a little more, but for the time being, we are all enjoying this silly little foam frog.
Buy it: To purchase, visit Toys R US
Giveaway: One lucky reader is going to receive the Pop Goes Froggio Game
To Enter: Visit Hasbro and make a comment back here about your favourite product
Bonus Entries:
Follow My Wee View and on Twitter,  and ReTweet this giveaway –  Christmas Gift Idea – Pop Goes Froggio Game #Giveaway @myweeview http://bit.ly/cr2K2t (you can tweet this once a day for extra entries)
Blog about this giveaway with a link to this post
Grab my button
**Follow My Wee View on Google Friends Connect
Subscribe to my blog by RRS Feed or email
Make a comment on a NON giveaway post (or on my Facebook page)
Giveaway closes  November 26th @ 11:59 pm PST.  Open to Canada
CLICK HERE TO ENTER THE GIVEAWAY
**Disclaimer: The product/s mentioned above have been given free of charge from the company or PR firm in exchange for being featured on My Wee View.  The product features expressed in this post are those of My Wee View and have not been influenced in any other way.  Please see the full Terms of use.