Milson Road – Personalized Portrait ($165) – CLOSED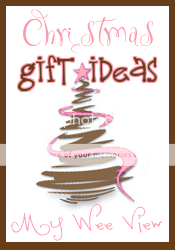 One thing that I really like about review blogging is testing things out for companies, whether it is a website or a product, I love going through the hoops and letting companies know my experience as I go through them.  It seems to me that I always tend to find broken links or any other problems that can exist on websites.  I will sometimes give the companies my unsolicited review to let them know that their site is having problems (cause I like it when people tell me), but I like it even better when companies seek out people like me to put their site to the test.  One such company is Milson Road, they specialize in personalized portrait gifts.   What puts Milson Road in a class of their own is that they take all the events of a person's special day and puts them all together in the "Daily Portrait" like newspaper clippings.
I decided to get a special photo for our wedding day!  This is why I was talking about website testing above.  I use Google Chrome, which is still considered a fairly new browser (and I love it by the way).  However, not all companies have their websites completely compatible with Google Chrome.  Unfortunately, I was unable to choose my wedding day because it was too far in the past (ekkk, has it already been 7 years?!?).  So, I let Milson know, and eventually I was able to open up the calendar long enough in the past to pick our wedding day.
To make the piece even more personal, I was able to include all our personal information about our wedding day, including a photo of us.  I was also able to choose my frame and mat colour (I went with lilac, as that was the colour of our wedding).  Before completing my order, I had to confirm that all my info was correct.  I even received an email to ensure once again that the personal info was correct.
When the piece arrived I, along with my whole family were completely impressed.  The photo looks like it came straight out of a magazine or newspaper with our wedding as the headliner for the day.  Along with our personal article, there is also a multitude of stats that were included for that day in history and the year, including gas prices, popular books, songs and presidents.  Which reminds me, this is a US based company so all the stats are American.  I asked to have the Prime Minister of Canada included, but was unable to.
The Milson Road portrait went straight onto the wall in our living room, and it looks amazing.  I love this piece!  Of course a wedding is a special time in everyone's life but to see our special day on our wall like that is amazing.
When I first was asked to take part in a review, I wanted to give this to my cousin for her up coming nuptials however it's not possible to pick a date in the future.  So keep this in mind when thinking of a special gift for someone.  It would make a great anniversary gift, Christmas gift  or birthday gift.  Despite it taking a little while to arrive at my home, it was completely worth the wait.
Buy it: To Purchase, visit Milson Road online
Giveaway: One lucky winner is going to be able to make their own Milson Road Portrait ($165)
To Enter: Visit Milson Road and make a comment about what you would pick
Bonus Entries:
Follow My Wee View and on Twitter,  and ReTweet this giveaway –  Christmas Gift Idea – Personalized and framed Portrait from Milson Road #giveaway ($165) http://bit.ly/9EtFyr @myweeview (you can tweet this once a day for extra entries)
Blog about this giveaway with a link to this post
Grab my button
**Follow My Wee View on Google Friends Connect
Subscribe to my blog by RRS Feed or email
Make a comment on a NON giveaway post (or on my Facebook page)
Giveaway closes  November 26th @ 11:59 pm PST.  Open to Canada and US
CLICK HERE TO ENTER THE GIVEAWAY
**Disclaimer: The product/s mentioned above have been given free of charge from the company or PR firm in exchange for being featured on My Wee View.  The product features expressed in this post are those of My Wee View and have not been influenced in any other way.  Please see the full Terms of use.