GummyLump – Melissa and Doug Grand Piano – CLOSED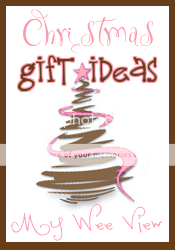 My father's side of the family is very musical.  I have tapes of myself singing songs with my father before I was in preschool while he played the guitar and piano.  I definitely have some of that musical gene as well, I love to sing and I play guitar and can play a few songs on piano.  My brother is an incredible guitar player, and I have aunts and cousins who play music as a full time career – needless to say music is in my blood.
I think that DD has got some of that blood in her too.  She might only be 2, but she can hold a tune just as good as anyone on American Idol (I might be stretching it a little bit, but she can really sing well).  She can also dance to a beat – not just jump up and down, I am talking about break dancing – yes, my 2 year old daughter break dances.  Anyway, I am going off topic here a little bit, but I wanted to express how much music is a part of my family.
DD has recently received a mini grand piano by Melissa and Doug from GummyLump for review.  The delivery guy chuckled as he came up the stairs because it was apparently playing a tune while in the back of his truck.  The piano does not play songs by itself, but the keys must have been bouncing up and down as he drove.
Surprisingly, I put this together myself in about 1/2 an hour, probably even less.  The piano itself is pretty much complete, I just needed to add the legs.  I did however have to put the matching bench together.  It was pretty straight forward, if I can do it, you can do it.  So, in less than a 1/2 an hour, I had a fully functional grand piano in my living room.
DD loves her new piano and so does the rest of my family.  The piano comes with a music book with simple songs like Twinkle Twinkle.  The book has easy to follow play by number  musical notes, which coordinate with the piano keys (each key is colour coordinated with the book, and also shows the music note's letter).  My Mom, who doesn't have the musical background like I do, has been enjoying learning the tunes with DD.  It's a great way for her and DD to spend some quality time together.
I also spend some time with her playing and singing songs.  I try to hold her little fingers in place and play Mary Had a Little Lamb, and we sing together.   Sometimes it works well, and other times she just wants to play her own songs.  Either way, I am so happy to see her expand her musical talents.
This mini grand piano is adorable in my living room.  Each and every person that visits our house makes a comment on how cute it is, and then are amazed about how great it sounds too.   It looks like DD has her Grandpa's talent, I am so glad that we can start her off this young to develop it.  With her being able to play as she pleases there is no pressure with lessons and hopefully it will be something that she continues to enjoy as she grows up.  I enjoy watching her express herself in song.
Gummy Lump carries a variety of musical instruments, and they have a sale section which includes 20% off all Melissa and Doug toys.
Buy it: To purchase, visit GummyLump online
Giveaway: One lucky reader is going to receive a Grand Piano
To Enter: Visit GummyLump and make a comment back here about another product that you like
Bonus Entries:
Follow My Wee View and and Gummy Lump on Twitter,  and ReTweet this giveaway –  Christmas Gift Idea – Melissa and Doug Grand Piano from @gummylump & @myweeview http://bit.ly/cHcYnH (you can tweet this once a day for extra entries)
Blog about this giveaway with a link to this post
Grab my button
**Follow My Wee View on Google Friends Connect
Subscribe to my blog by RRS Feed
Subscribe to my blog by email
Make a comment on a NON giveaway post
Giveaway closes  November 19th @ 11:59 pm PST.  Open to Canada & US
CLICK HERE TO ENTER THE GIVEAWAY
**Disclaimer: The product/s mentioned above have been given free of charge from the company or PR firm in exchange for being featured on My Wee View.  The product features expressed in this post are those of My Wee View and have not been influenced in any other way.  Please see the full Terms of use.