GuideCraft – Art Activity Desk ($260) – CLOSED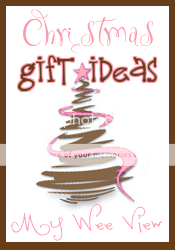 As a child, I remember being very creative.  I was "all over" anything to do with crafts.  Although as a teenager I didn't do very well in art class – because it was all about drawing and I am horrible at drawing!!  Today, as an adult I am not very crafty, but I still do like to try (just the super easy stuff).  I can see DD in me already.  She loves to colour, play with Play-Doh and use paint.  She loves all things crafty, and I love to encourage that!  Thanks to GuideCraft, DD has an Art Activity Desk to put all her supplies in one spot.
When the activity desk arrived, I knew that it was probably beyond my abilities to put it all together, so I had to wait for my husband.   It took him 45 minutes to an hour to get the whole thing in place.  Each item is listed and the instructions are pretty detailed, but there are a lot of parts, so it did take some time.  DD was also eager to help, so that may have added to the time it took to put the Art Desk together.
The Art Activity Desk came complete with a little stool and a huge spool of paper that fits perfectly into a little wooden slot making it easy to continually have paper to draw on.  This is probably my favourite part of the Craft Station (besides keeping everything neat and tidy).  When it comes to organization this thing rocks.  Along with the shelfs on the side, the white board folds down to reveal a chalkboard and inside there is a complete storage area that is always hidden (perfect – this means things don't have to always be perfectly in place).   There are also 2 little round circles to place cups in, making it easy to grab crayons and colour pencils – I wish that the cups were included, but we had to find our own plastic cups.
DD spends a lot of time drawing on the "easel" part, and I spend a lot of time with her there.  If you are a regular reader, you know that DD is a super busy girl and I don't get to spend much cuddle time.   Drawing in one of the only times that I get to spend some quite quality time with her sitting on my lap and I love it!  I try to teach her the alphabet, her name and numbers, and she draws circles – it's beautiful.  By the time we are finished, the sheet is a complete disaster, but we just pull it down a little more and there is a fresh bit of paper waiting.  I try to keep the paper together in one sheet for as long as I can and then flip it over to use the other side too.  I'm not sure where I am going to be able to buy a spool of paper like that when it's gone, so I try to use ever piece possible.  DD seems to really like the colour white, so we should be ok for a while.
I am so happy to have this area for DD to get creative in!  All her materials are in one spot and it makes cleanup time really easy.  It's a little big for the dinning room, but having all her materials spread across the kitchen took up a lot of room too, so this is an improvement.
Buy it: To purchase, visit Guide Craft
Giveaway: One lucky reader is going to receive an Art Activity Desk ($260)
To Enter: Visit Guide Craft and make a comment back here about your favourite product
Bonus Entries:
Follow My Wee View and on Twitter,  and ReTweet this giveaway –  Christmas Gift Idea – GuideCraft Art Activity Desk #giveaway ($260)http://bit.ly/djK7RW  (you can tweet this once a day for extra entries)
Blog about this giveaway with a link to this post
Grab my button
**Follow My Wee View on Google Friends Connect
Subscribe to my blog by RRS Feed or email
Make a comment on a NON giveaway post (or on my Facebook page)
Giveaway closes  November 26th @ 11:59 pm PST.  Open to US
CLICK HERE TO ENTER THE GIVEAWAY
**Disclaimer: The product/s mentioned above have been given free of charge from the company or PR firm in exchange for being featured on My Wee View.  The product features expressed in this post are those of My Wee View and have not been influenced in any other way.  Please see the full Terms of use.