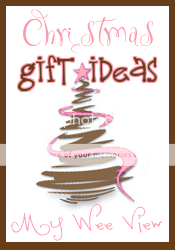 I love watching my daughter grow up (and I hope that you are also enjoying it as well).  She just turned 2 in the summer and I can see her develop each and everyday.  The latest thing that she doing with pretty much everything we can give her is stacking.  I recently received Rub a Dub ABC & 123 bath toys from Growing Tree Toys which focuses on learning toys for kids for review and although they are suppose to be used in the tub, in our family we use them to make really tall towers.
The Rub a Dub ABC & 123 Alex bath toy comes with 62 foam letters and numbers.  There are 2 complete sets of letters and 1 set of numbers.  With a bunch of letters, it's natural to try to spell out words.  Since there are only 2 sets of letters I am unable to spell DD's name (since there are 4 e's – poor thing has to learn how to spell DD…).  But we can spell a lot of words.  We try to keep it simple and use rhyming words like "hat", "cat", "rat", "mat".
The real fun with these letters is the stacking.  All 3 of us (DD, my husband and I), have spent hours together making towers.  DD likes to live on the edge and uses the 1 on the bottom.  If you think of how skinny a 1 is, it's probably not the best strategy, but I love that she likes a challenge.  There is lots of laughing and family bonding during stacking time, it's something that all of us actually enjoy doing because it is a challenge to get the letters higher and higher without falling down.  We play a few different ways, either taking our turns putting the letters one on top of another or making our own tower to see who can get their the highest.
Although these letters and numbers are meant for the tub, we enjoy them more on the living room floor.  They are bright and different colours (so we can teach colours), and we also play matching games with the 2 sets of letters – DD is REALLY good at this game (makes a Mom really proud). They are lightweight and come in a container which makes for easy cleanup and storage!
Buy it: To purchase, visit Growing Tree Toys
**Disclaimer: The product/s mentioned above have been given free of charge from the company or PR firm in exchange for being featured on My Wee View.  The product features expressed in this post are those of My Wee View and have not been influenced in any other way.  Please see the full Terms of use.