Conair – Infiniti Pro – CLOSED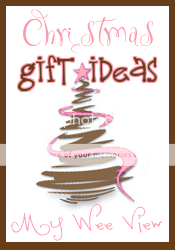 I love the look that a hair dryer gives my straight and otherwise limp hair.  I recently had the opportunity to review the Conair Infiniti Pro Hair Dryer, and so far it has stood up to my expectations of a hair dryer and even has a few bonus features.
First, I love that the hair dryer isn't that same old boring Black.  If you read my site often, you know that I am slowly venturing away from plain old back, so I was very happy that my new hair dryer was a bright burnt orange.
Now onto function. Compared to my old dryer, this thing has power.  There are 2 strengths, high and low.  The lower strength is just as strong (if not stronger than my previous dryer – it could be that my other dryer was weak).  When I have the Conair Infiniti Pro Hair Dryer on the highest power, my hair is dry in 2 – 3 minutes.  I do want to let you all know that I have very thin fine hair (although the gray ones are thicker).
The dryer also comes with 3 temperatures, hot, warm and cool.  I always dry my hair with hot.  There is a temperature difference in each level and if you want a shot of cooler air, there is a blue button that will deliver.  I'm not much of a hair pro, so I can't exactly say what the major benefits are to using the cooler temperatures.  I do know however, that when drying a child's hair, the warm or cool settings would be more appropriate.
The Infiniti Pro Hair Dryer also has 2 attachments.  I tend to use only 1 attachment as I can't really tell the physical benefit to my hair from changing them.  However,  there is one attachment that has 2 little slots on the sides that allows air to escape while blow drying, which could be good for smaller kids if you don't want the full force of the hair dryer in their face.  The hair dryer also has a reset button for safety reasons.  I use my dryer in the bathroom so it's comforting to know that if anything wet landed on my hair dryer the whole thing would just shut off.
I really enjoy how fast it is to dry my hair in the mornings now that I have my new Infiniti Pro Hair Dryer, however I do find that it is heavier than my old dryer.  But that is a small price to pay for being able to wake up just a little later in the mornings because my hair gets dried quicker.
Buy it: To purchase, visit Conair online
Giveaway: One lucky reader is going to receive a Conair Infiniti Pro Hair Dryer
To Enter: Visit Conair and make a comment back here about another product you would like to try out
Bonus Entries:
Follow My Wee View and on Twitter,  and ReTweet this giveaway –  Christmas Gift Idea – Conair – Infiniti Pro Hair Dryer #Giveaway @myweeview http://bit.ly/dtG2HQ (you can tweet this once a day for extra entries)
Blog about this giveaway with a link to this post
Grab my button
**Follow My Wee View on Google Friends Connect
Subscribe to my blog by RSS Feed or email
Make a comment on a NON giveaway post (or on my Facebook page)
Giveaway closes December 3rd @ 11:59 pm PST.  Open to Canada and US
CLICK HERE TO ENTER THE GIVEAWAY
**Disclaimer: The product/s mentioned above have been given free of charge from the company or PR firm in exchange for being featured on My Wee View.  The product features expressed in this post are those of My Wee View and have not been influenced in any other way.  Please see the full Terms of use.