Burt's Bees – $150 Gift Pack – CLOSED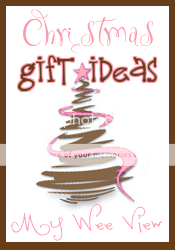 Burt's Bees has been a product that I have used for quite sometime now.  I really enjoy their all natural tinted lip chap, and purchased a few different colours over the years.  If you haven't heard of Burt's Bees, they are an amazing company that uses all natural and pure ingredients in all their personal care products.
For review, I received a fragrance free moisturizer.  I have had a number of "fragrance free" products in the past, and in general there is still a slight hint of something.  This is probably the first cream that I have tested that I really can not smell anything at all.  I have asked others as well if they are able to smell the moisturizer and nearly everyone agreed that they also were not able to smell anything.  I did have one person try it and say they could smell it, but she figured that maybe it was just her!  Much like perfume smells different on each person, she figured that there was something about her body that did cause a slight smell.  But if you were to ask me (and heck,,, yes you are asking me) I would say that it is scent free.
What I really like about Burts Bees is that the ingredients are all words that I know.  I may not know their technical name, but in parenthesis the common name is included and in most cases, they are natural products that I know and I'm sure you will know too.  Simple words like "water" (the very first listed item), "coconut", "sunflower", and "beeswax".  I am not any expert in all natural products, but I do know that these are products that I can even find in the wild.
With the dry winter here in full force, I have found the cream really softens my hands and I keep it in the office at all times – because it's scent free (and very strict).  I love being able to use this cream as often as I want without feeling any guilt and having relief for my hand and alligator legs.
Burt's Bees gift packs would make a great Christmas gift for anyone on your list (especially the ladies).  But, they are not limited to only women's products, they also have all natural mens products too such as shaving creams.
Buy it: To Purchase, visit Burt's Bees online
Giveaway: One lucky reader is going to receive $150 worth of Burt's Bees products
To Enter: Visit Burt's Bees and make a comment back here about your favourite items
Bonus Entries:
Follow My Wee View on Twitter,  and ReTweet this giveaway –  Christmas Gift Idea –Burt's Bees $150 Gift Pack #giveaway @myweeview http://bit.ly/ifwNk1 (you can tweet this once a day for extra entries)
Blog about this giveaway with a link to this post
Grab my button
**Follow My Wee View on Google Friends Connect
Subscribe to my blog by RSS Feed or email
Make a comment on a NON giveaway post (or on my Facebook page)
Giveaway closes December 10th @ 11:59 pm PST.  Open to Canada
CLICK HERE TO ENTER THE GIVEAWAY
**Disclaimer: The product/s mentioned above have been given free of charge from the company or PR firm in exchange for being featured on My Wee View.  The product features expressed in this post are those of My Wee View and have not been influenced in any other way.  Please see the full Terms of use.