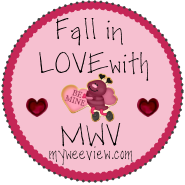 It's amazing how Oprah can change something so quickly (as in overnight).  I remember a few years ago, Oprah did a show about the benefits of pomegranate juice.  The next day, I went to the grocery store (probably like the rest of the 7 million people who watch the show) to buy some pomegranate juice, and it was nowhere to be found, the shelves were completely bare.  I am not a regular pomegranate drinker, however I will enjoy a nice glass of pomegranate juice now and then.  I have also eaten a few pomegranate fruits, but find that the seeds are a little frustrating to get past, so I enjoy the juice more.  Not only do I enjoy the flavor, I also like the benefits.
One such company that makes pomegranate juice is POM Wonderful.  The POM Wonderful juices are made with 100% pomegranate with no extra sugars added.  POM Wonderful has been researching the benefits of pomegranate since 1998 and has spent more than $32 million in research, and have even published their scientific studies on their website.  The studies show benefits in many different categories such as cardiovascular, diabetes, prostate cancer and even for men with erectile dysfunction.  With all these benefits, it's no wonder we aren't eating or drinking pomegranate more often.
Some people can find that pomegranate juice is somewhat tart or too sweet, if this is the case, there are plenty of drink recipes on the POM Wonderful website.  For Valentine's Day, why not make a nice fancy POM drink?  It's the right colour for the special day – bright red and has some obvious benefits for the romantic evening.
One recipe that I think sounds delicious is the POM Mocha-tini
Ingredients
1 oz. freshly squeezed pomegranate juice* or POM Wonderful® 100% Pomegranate Juice
1 oz. white creme de cacao
1/2 oz. coffee liqueur
1/2 oz. vanilla vodka
Garnish
white, dark and milk chocolate shavings
If you have little ones at home (or don't really like to drink alcohol, there is also a huge selection of Non-alcoholic POM drinks, such as the POM Princess.
Another way to get these super antioxidants into your diet is by making meals with pomegranate.  The POM Wonderful website has a huge selection of recipes to choose from, everything from salads, soups, main courses, and desserts.
POM Wonderful is an easy way to get some goodness into your diets.  They not only carry juices, but also have iced coffee, POMx bars and even pills to get your daily dosage.
If you like POM Wonderful, you can check them out on Facebook.
Buy it: To purchase, visit your nearest grocery store (it is usually stored in the produce section)
**Disclaimer: I received Gift Certificates for this post from POM Wonderful, although it was my choice whether or not to publish anything. Please see the full Terms of use.