Make Ahead Meals for the Busy Mom – CLOSED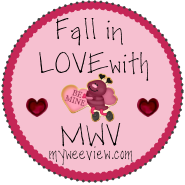 I think the most typical Valentine's Day date is dinner and a movie.  While dating, my husband and I did this routine for many years.  Booking a restaurant months in advance just to be jam packed, shoulder to shoulder with your date on one side and a stranger on the other side, unable to hear anything but the conversations going around you is not really my idea of a romantic evening.  Oh yes, then the movie, you sit next to your date unable to talk for 2 hours.  I'm not really sure where the romance is in either of these activities.
One of my most memorable Valentine's Days was February 14th, 2004.  My husband and I had just gotten married and well, we didn't have a lot of money –  I was paying off student loans and we didn't have the best jobs.  Rather than doing the typical dinner out and a movie, we went to the grocery store and made a fancy dinner at home for less than 1/2 the price.  We made the whole meal together and had an excellent evening, together, just the two of us.
Now, where am I going with all this?!? I think it's about the importance of making meals at home, and this next company is making it easy for us busy Moms to make special meals at home for our families. Make-Ahead Meals for the Busy Mom, is a recipe book full of amazing appetizers, soups, desserts and entree recipes that are simple and you can make ahead of time, freeze and serve.
What I like about Make-Ahead Meals for the Busy Mom, is that the recipes are easy to read with ingredients that I recognize.  I was able to make 2 things from the book (believe me, this is a HUGE accomplishment for me, I'm not much of a cooker or baker).  I made the Chicken Chimichangas, and the Christmas Bark.  I had nearly all the ingredients for both recipes.  I made a few adjustments with the Chimichangas, like using pita bread rather than tacos (because I realized after starting the recipe that I didn't have enough tacos), but it didn't make a difference to the taste at all.  It was delicious and super easy!  My husband even took some for lunch the next day (he would usually rather take a frozen dinner, than anything I cook – another huge accomplishment on my part).
The Christmas Bark was so simple as well, I actually thought I messed it up, by putting the sugar on the element without the butter.  I was sure that I messed it up, but added butter and let it bubble, and there was no problem at all.  Now, I know this is called Christmas bark, but it can be made anytime.  In fact, I plan on making some Valentine's Day bark and put cinnamon hearts on the top.  I honestly could not get enough of this stuff, it is delicious, and once again more than simple to make.  I served this to a few guests, and made them guess what the main ingredients was – no one ever thought that it was regular saltine crackers.  This is super yummy and super easy to make.
I liked that the book had bigger print for a cook book, but I do wish there were more pictures.  I am a visual person so I wasn't sure if I was doing things correctly.  Although everything tasted perfect, I'm sure my presentation could have been better.
There are a number of other recipes that I am looking forward to trying out, and if the rest are as easy and good as the two I have tried, I think I might like to start cooking.
Buy it: To purchase, visit Make-Ahead Meals for the Busy Mom
Giveaway: One lucky reader is going to receive a cookbook
To Enter: Make-Ahead Meals for the Busy Mom and make a comment back here about something you saw on their site.
Bonus Entries:
Follow My Wee View on Twitter , and ReTweet this giveaway RT @myweeview #Giveaway –Make Ahead Meals for the Busy Mom cookbook  http://tiny.cc/OoEB3 ENDS FEB 19  (you can Tweet this once a day for Extra Entries)
Become a Fan of My Wee View on Facebook
Blog about this giveaway with a link to this post
Grab my button
**Follow My Wee View on Google Friends Connect
Suscribe to my blog by RRS Feed
Subscribe to my blog by email (2 Entries)
Giveaway closes February 19 @11:59 pm PST.  Open to US and Canada
CLICK HERE TO ENTER THE GIVEAWAY
**Disclaimer: The product/s mentioned above have been given free of charge from the company or PR firm in exchange for being featured on My Wee View.  The product features expressed in this post are those of My Wee View and have not been influenced in any other way.  Please see the full Terms of use.