Gold Canyon – pod scents (2 winners) – CLOSED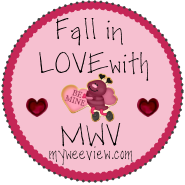 Candles are a must for Valentine's Day, they definitely set the romance mood.  Not just because of their flickering low flame (everyone looks good by candlelight) , but also because of their wonderful scents.  Some of the best scents I have had the opportunity to discover are from Gold Canyon.  I had the opportunity to review a few of their products last year, you can read the full review here.
Gold Canyon is back, to help you set the scene for your romantic night. Gold Canyon carries a huge assortment of candles, tea lights and pods – this is the newest addition to their line – a wickless candle.  Gold Canyon has a variety of pod warmers including one that looks like a mini candle stick that plugs into the wall, and the pod scents are placed into the pod and release their scents while they melt.  So there is no need to worry about an open flame (especially great for homes with little ones).  The pod candlestick also has an automatic timer for 4, 8 or 12 hours.
Whether you like the traditional candles or are interested in the pod, Gold Canyon has some wonderful scents to warm up your home for Valentine's Day. One scent that I think is absolutely perfect for the holiday is Fabulous Fudge Brownie – yum!  Valentine's Day isn't Valentine's Day without Chocolate!  The candles definitely have less calories than a box of chocolates.  Although the candles may smell good enough to eat, I wouldn't recommend it.   The other scent that will help you set the theme with your loved one is Rose.  I always wonder how men (and women) can justify spending nearly $100 on roses that will last only a week.  I think I would be much happier if a man were to buy me a Rose scented candle that will last for months.  I'm a firm believer of the old saying "It's the thought that counts", and I think this gift shows lots of thought.
Gold Canyon has also added a body and bath line which makes finishing off your Valentine's Day shopping even easier.  There is nothing I like more than a nice tub bath, with the lights dimmed (well maybe I love chocolate more, but it's a toss up).  Gold Canyon carries a Bare Necessities Gift Package which is perfect for pampering and relaxing it also comes in a beautiful pink cosmetic bag.
If you are thinking about a romantic night in, Gold Canyon has thoughtful gifts that will make Valentine's Day (or any day for that matter) a success.
Buy it: To purchase, visit Gold Canyon (in Canada) and  Gold Canyon (In the US)
Giveaway: 2 lucky readers are going to receive 3 pod scents (1 Canadian & 1 American winner)
To Enter:
Canadians: Visit Gold Canyon
Americans: Visit  Gold Canyon
and make a comment back here about your favourite scents (please also include if you live in Can or US)
Bonus Entries:
Follow My Wee View on Twitter , and ReTweet this giveaway RT @myweeview #Giveaway – 3 Gold Canyon Scent pods (1 Can & 1 US Winner)  http://tiny.cc/rgaJO ENDS FEB 19  (you can Tweet this once a day for Extra Entries)
Become a Fan of My Wee View on Facebook
Blog about this giveaway with a link to this post
Grab my button
**Follow My Wee View on Google Friends Connect
Suscribe to my blog by RRS Feed
Subscribe to my blog by email (2 Entries)
Giveaway closes February 19 @11:59 pm PST.  Open to US and Canada
CLICK HERE TO ENTER THE GIVEAWAY
**Disclaimer: This is a sponsored post. Please see the full Terms of use.