Chocomize – $25 Gift Certificate (2 Winners) – CLOSED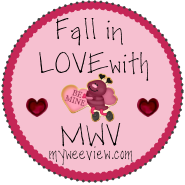 I am a huge chocolate lover – I love, love, love chocolate.  My husband, and everyone else, knows that the way to my heart is through chocolate.  I thought that I had seen it all when it came to chocolate – in fact, a few years ago when I was contemplating having a blog, the only thing I could think to write about was – you guess it – chocolate.  For all of you chocolate lovers out there, let me introduce you to something I am sure you
are going to have to try: Chocomize.
What is Chocomize? It is only the most customized/personalized chocolate bar company out there!
You can make a chocolate bar just the way you like it with all kinds of fun ingredients.  Making your own bar is really easy too.  First pick your favorite chocolate – dark, milk, or white, then go through the 90+
different types of toppings that you can put on your bar.   Choose from nuts, candies, spices, fruits and some other special items.  Each item has a price below it, so you can decide on your price point when making your bar.  Each bar can have 5 different ingredients and can also include very special toppings like a butterfly, gold flakes and crystallized rose petals.
For review, I was able to make 2 different bars.  It was really a really easy process.  Here were my choices:
Bar #1
– Milk Chocolate
– Hazelnut
– Sliced almonds
– Toffee
– Peanut butter drops
– Butterfly on top
Bar # 2
– Milk Chocolate
– Roasted Pistachios
– Coconut Flakes
– Peanut Butter Drops
– Oreo Pieces
– 23 Karat Gold Flakes on top
The best part was going through all the ingredients and picking out my favorites. I'm not very creative and this was easy to do.  If chocolate is the main ingredient, it's impossible to mess it up.
Now onto the good part.  My bars came in the mail very quickly, and were gobbled up just as fast.  The bars came in a very nice package with all the ingredients I had chosen and the nutritional information (eeekkkk). Although I don't really care to see the nutritional information on a chocolate bar, I was really impressed that it was included in a handmade to order product.
The Chocomizewere way thicker than I expected them to be.  One side had all the fun items I had chosen and the other side was squared off, which made it easy for breaking and sharing The Chocomize bars that I created were super yummy.  My husband, Mother and I gobbled them up in one evening – yikes, but it was so worth it.  I think I forgot to mention, the chocolate is Belgian – if you have ever had Belgian chocolate, you know how great it tastes.
For something really fun and different for the chocolate lover in your life, Chocomize is a spectacular and unique gift. I would love to get something that I know someone made with my favorites in mind.  The presentation is wonderful, and the taste is divine.
If you need some help making a bar, there are some popular favorites that are ready to order.  Including the Romance bar which includes:
– Dark Chocolate 3.5oz (100g)
– 23 Karat Gold Flakes
– Chocolate Butterfly
– Strawberries
– Rose Petals
Perfect for that upcoming event!
Buy it: To Purchase, visit Chocomize
Giveaway: 2 Lucky MWV readers are going to win a $25 GC to Chocomize
To Enter: Visit Chocomize and make a comment back here about what your bar would have in it
Bonus Entries:
Follow My Wee View on Twitter , and ReTweet this giveaway RT @myweeview #Giveaway – $25 Gift Certificate to Chocomize Personalized chocolate bars (2 Winners) http://tiny.cc/F4VW9 ENDS FEB 12  (you can Tweet this once a day for Extra Entries)
Become a Fan of My Wee View on Facebook
Blog about this giveaway with a link to this post
Grab my button
**Follow My Wee View on Google Friends Connect
Suscribe to my blog by RRS Feed
Subscribe to my blog by email (2 Entries)
Giveaway closes February 12 @11:59 pm PST.  Open to US and Canada
CLICK HERE TO ENTER THE GIVEAWAY
**Disclaimer: The product/s mentioned above have been given free of charge from the company or PR firm in exchange for being featured on My Wee View.  The product features expressed in this post are those of My Wee View and have not been influenced in any other way.  Please see the full Terms of use.