Chicken Soup for the Soul: True Love (4 Winners) – CLOSED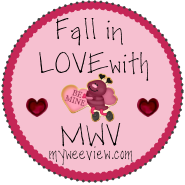 I have been a fan of Chicken Soup for the Soul since they first came out in book stores.  The first book I remember buying for myself was Chicken Soup for the Teenage Soul.  I stayed up for hours at night reading all the wonderful stories that people had submitted.  Some of the stories would have me in tears, while others had me in stitches laughing.  With every story there is something that touched my heart.
I was so excited to receive the Chicken Soup for the Soul: True Love edition, just in time for Valentine's Day.  The book is divided up into categories such as How we Met, Adventures in Dating, The Proposal, The Wedding, Happily Ever Laughter and Love Ever Lasting – just to name a few.  As you can see all the topics are "love related".
While reading  the lovely stories, which have all be written by real people like you and me, I was able to identify and see myself and my husband in many of the stories.   Whether it was the old couple that rekindled their love by dancing in the kitchen, or the young bride that broke a pearl necklace just a few days before her wedding day.  There is something in nearly all the stories that makes me think of how wonderful my husbands and I relationship is.  If all these people are submitting these touching stores about their relationship, I have some of my own that are just as heart felt, romantic, and darn right funny.  That is what I love about the Chicken Soup for the Soul series, is that they are real stories, by real people.
It's been ages since I would stay up at night and read a book,,, ok, let me rephrase that, it's been ages since I have read a book for my own entertainment (whenever I read it tends to be parent related).  The new Chicken Soup for the Soul: True Love book has given me something to look forward to reading at night – it's probably been since my last Chicken Soup for the Soul book in the 90's that this has happened.  The stories fill my heart with even more love for my husband, brings back some wonderful memories, and really makes me look forward to the future.
Chicken Soup for the Soul: True Love is a heart warming book that will make you laugh, cry and make your heart beat, why not read it together with your loved one?  I know I will be sharing many of the stories with mine.
Buy it: To Purchase, visit Chicken Soup for the Soul online
Giveaway: 4 lucky MWV readers are going to receive a copy of Chicken Soup for the Soul: True Love
To Enter: visit Chicken Soup for the Soul and make a comment back here about something you saw on their site that caught your attention
Bonus Entries:
Follow My Wee View on Twitter , and ReTweet this giveaway RT @myweeview #Giveaway –Chicken Soup for the Soul: True Love  *4 Winners*  http://tiny.cc/BYLaM ENDS FEB 19  (you can Tweet this once a day for Extra Entries)
Become a Fan of My Wee View on Facebook
Blog about this giveaway with a link to this post
Grab my button
**Follow My Wee View on Google Friends Connect
Suscribe to my blog by RRS Feed
Subscribe to my blog by email (2 Entries)
Giveaway closes February 19 @11:59 pm PST.  Open to US and Canada
CLICK HERE TO ENTER THE GIVEAWAY
**Disclaimer: The product/s mentioned above have been given free of charge from the company or PR firm in exchange for being featured on My Wee View.  The product features expressed in this post are those of My Wee View and have not been influenced in any other way.  Please see the full Terms of use.